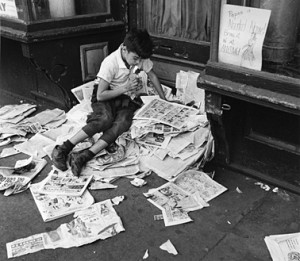 On reading – an exhibition of photographs by Andre Kertész is a celebration of the act of reading. As the blurb for the exhibition goes:
At this moment when digital technologies might render the printed page obsolete, On Reading is a timely, humorous and nostalgic reminder of the importance of the book and the culture of reading.
I haven't seen the full exhibition yet, but what's great about the pictures that I have seen, is that Kertész celebrates reading in all its wonderfully democratic forms: from people in libraries to kids on the street. Reading is liberation. Reading transports you, for a moment, into other worlds. Reading opens up other possibilities, other futures. Reading is freedom.
That's why the gift of literacy is more than just helping people 'learn to read'. It's actually setting people free.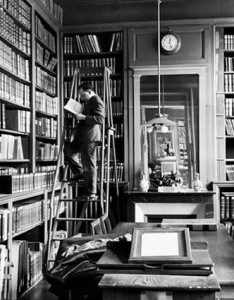 On Reading: Photographer's Gallery, July – October 2009
Private Pleasure of Reading: Jeu de Paume has more images.