The Grauniad is reporting that the restored cut of Fritz Lang's expressionist masterpiece Metropolis will hit the screens this summer.
Not many people have seen the silent classic, although we've all seen its echoes, in virtually every sci-fi dystopian film made ever since. Set in a futuristic city-state, where an army of slaves work underground, while the rich enjoy 'pleasure parlours', the film was panned on its release in 1927. It cost 5m Reichsmarks – the most expensive silent picture ever made; used a cast of 36,000 people and took 17 months to shoot. Even today it's still stunning to look at. I've never seen the entire film, but just the trailer is gob-smacking, considering the time it was made.
It's failure led to Paramount cutting key scenes and re-editing the film. And that is the way it has been seen ever since. Then, in 2008 an Argentinian film historian found a copy in the Museo del Cine, Buenos Aires. The copy on 16mm was from the original cut, sent to Argentina before Paramount got the scissors out. It revealed 25 minutes of new footage and an entirely different running order.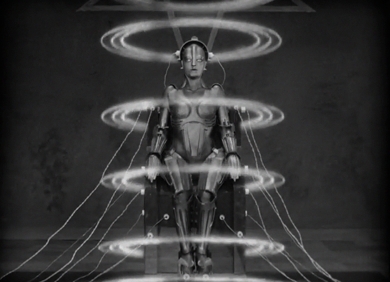 Now the restored original is set for release this summer. Never mind Avatar, this silent film is the one to watch this year. Actually a silent version of Avatar has quite an appeal….
You can view the trailer here.