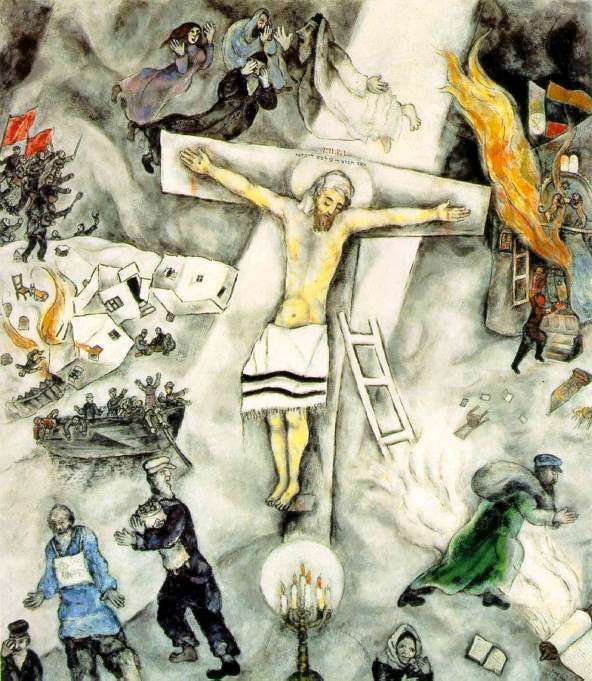 Chagall: White Crucifixion.
Chagall painted this astonishing picture in 1938. The Nazi pogroms had started, two years before Guernica had been bombed. Although he was Jewish, Chagall frequently painted the crucifixion. Indeed, the Jewishness is what is remarkable here: Christ is clad, not in a loincloth, but in a Jewish prayer shawl; surrounded by images of Jewish persecution from Russia and germany. A synagogue is on fire; the Red Army rampages, refugees flee by boat or on foot, clutching the sacred scrolls of the Torah.
Chagall was criticised by some Jews for using the overt Christian imagery – the White Crucifixion contains the sign over Jesus' head which reads 'Jesus of Nazareth, king of the Jews' in Hebrew – but he understood that the cross is not an event that has significance just for Christians. It is the ultimate martyrdom. In the same way, this painting is about the suffering of the Jews, and also the suffering of all people faced with oppression, racism and fear.